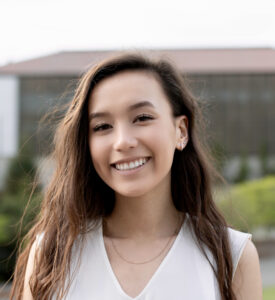 Author: Tiff Trat
08.25.23
One-hundred and eighty-six miles. This is the distance I asked a newly-immigrated, single mother of four to drive in order for her heavily disabled son to receive the oral health care solutions he needed. She didn't speak English, but she gratefully accepted the referral, likely thinking about which weekday she could possibly take off from work to take care of her son. She, like many parents surviving on a paycheck-by-paycheck basis, was determined to take care of her child, no matter the hurdles she had to overcome. Ironically, her biggest hurdle was the federally-sponsored program she so heavily relied on: Denti-Cal.
SB 75 was implemented in 2016 to ensure all children under the age of 19, regardless of their identity, background and immigration status have full-scope access to healthcare, including the ever-elusive option of dental care. This was a pivotal moment in healthcare reform, as early childhood caries is the most common disease amongst youths. Still, with more than 8 million participants eligible for the Denti-Cal program, most recent reports show that only 25% of beneficiaries had a dental visit in a given year. There may be two factors contributing to this discrepancy between access to care and utilization of care: low reimbursement rates for Denti-Cal providers and the elimination of adult dental benefits.
Until recently, dentists were not incentivized to serve their marginalized community members. In 2018, that state of California added $600 million in funding towards Denti-Cal, hoping for new provider participation, as reimbursement rates were previously the lowest in the nation. The state went as far as to organize a student loan repayment program in which fresh graduates can have their overwhelming dental school debt alleviated if they choose to serve in severely underserved areas for a set number of years. Still, Denti-Cal rates reimburse dentists only 70 to 90% that of commercial dental insurance rates. Lower reimbursements, added on the archetype of Denti-Cal patients tending to "no-show" and having more obstacles to their ultimate compliance, requires a truly passionate, public-health focused, individual to commit to the service.
Surely, the state is trying: trying to answer a need for its most vulnerable populations, trying to get even the smallest niche of dentists to serve the underserved, and trying to ensure that no newly-immigrated, single mother of four has to choose between having enough money for weekly groceries and getting her heavily disabled son the care he needs. From the patient perspective, however, this attempt at increasing access to care is short-sighted. Ideally, there would be a family-model of care: educate the parents, and, in turn, they will educate their kids. With a cut in adult dental benefits, however, this motivation towards improving and maintaining oral health status is limited. The dentist is not just there to fill holes in teeth; the dentist is there to educate patients, disseminate information, and make an impact. 75% of beneficiaries are not receiving the oral healthcare services they have access to because they do not view their dentist as a resource- as a means of realizing the best version of themselves, whether that be through finally relieving that toothache or finally achieving that full, confident smile everyone deserves.
The state of California seems to be listening. Denti-Cal, which previously eliminated a handful of services desperately needed by their adult patients, now covers posterior root canals and crowns. It is taking some time for dentists to realize they can be reimbursed for these more complicated, as well as more common, especially amongst a high-caries-risk population, services. It is taking even more time for adult patients to realize they can go back to the dentist that quoted them thousands of dollars at their first comprehensive oral evaluation to receive the treatment they still desperately need, now, for free. With financial restrictions being slowly alleviated, the hope is that the traction for caring about one's oral health status builds. Perhaps next year's report on the impact of SB 75 will show not only more dental visits by Denti-Cal beneficiaries, but also more dental providers accepting Denti-Cal beneficiaries.